Regular price
Sale price
$6.50 USD
Unit price
per
Sale
Sold out
Black Bear: Despite its impressive stature, the North American black bear is actually the continent's smallest bear species. The black bear is the most common bear species worldwide, and due to its close proximity to urban areas, the most frequently sighted and interacted with by humans.
History: Bears are a prominent symbol in American history and folklore. The Navajo prayed to the black bear, and believed that it was the strongest of all the bears.
Scientific Name: Ursus Americanus Characteristics: Black bears in the eastern regions of North America typically have black fur, while those in the western regions usually have brown, reddish-brown, blonde or even white fur. This black bear toy figurine is as beautifully hand painted as it is scientifically accurate.
Size: 4.5 inches long, 2.5 tall, this black bear toy model is about the size of a soda can on its side.
Made in China
Coyote: Smaller but very similar to their relative the gray wolf, coyotes are a type of canine that are endemic to North and Central America. What coyotes lack in size and strength they make up for in adaptability, as they can survive in almost all types of environments!
History: A prominent figure in American and Native American folklore, coyotes are often depicted as clever tricksters, similar to foxes, despite the many differences between the two. However, as coyotes have begun to densely inhabit and dwell in urban and suburban areas, the attitude towards them has become increasingly negative. In these areas, coyotes are often seen as pests.
Scientific Name: Canis latrans
Characteristics: Painted with incredible attention to detail, this life-like coyote toy figurine captures the coyote's personality perfectly. Its posture reflects its timid nature, as coyotes rarely approach creatures larger than themselves.
Size: This coyote toy figurine stands 3.75 inches long and 2.5 inches tall.
Made in China
Eagle Owl: The Eagle Owl is among the largest owl species, with a wingspan of over 6 feet. These owls are distributed across a wide range of varied habitats across Europe and Asia. Like their American cousins the horned owls, they are known for their pointed ear tufts.
History: Also known as the European Eagle Owl and the Eurasian Eagle Owl, this bird is often simply referred to as the Eagle Owl. It is often called the largest of the owls, though it has some competition from the Great Gray Owl (which has a longer body) and Blakiston's Fish Owl (which is heavier).
Scientific Name: Bubo bubo.
Characteristics: This Eagle Owl is turning its head to have a look at something behind it. Owls can turn their heads up to 270 degrees, a remarkable flexibility that makes them unique amongst birds.
Size: This Eagle Owl toy is 3" long and just over 2" tall, roughly the size of a credit card. The Eagle Owl is part of the Wings of the World Birds collection. All of our products are Non-toxic and BPA free.
Made in China
Gray Squirrel: Did you know there are actually multiple species of gray squirrel? This figurine is modeled after the eastern gray squirrel, which can be identified by its dark gray and red fur coloration. They are commonly found throughout the eastern and Midwestern United States.
History: Squirrels can often be seen scampering around and digging up holes throughout forests. This behavior is what's known as scatter-hoarding, in which squirrels will store various meals in temporary caches around their habitat.
Scientific Name: Genus Sciurus
Characteristics: If you live in or have visited almost any region of North America, chances are you've seen at least one of the many different gray squirrel species darting around through the trees and underbrush! Meticulously crafted for true-to-life detail, our gray squirrel toy figurine will be searching for seeds and nuts throughout your home in no time!
Size: 3 inches long and 2 inches tall.
Made in China
Raccoon: Raccoons are commonly found all throughout North America, as well as some parts of Europe, and tend to inhabit deciduous forests.
History: Because of their close proximity to urban areas and their overall population size, raccoons interact with humans fairly often. Originally, Native Americans included raccoons in their folk tales in which they were portrayed as tricksters in the same vein as foxes.
Scientific Name: Procyon lotor
Characteristics: Raccoons are best known for their dexterous front paws, as well as the bandit-mask fur pattern on their face. Individually hand painted and designed with life-like accuracy, this raccoon toy model makes for a fantastic piece of decor on your nightstand or desk just don't let it near your trash!
Size: This raccoon toy model is a bit longer and taller than a deck of cards stood on its side, measuring 3.5 inches long and 1.75 inches tall.
Made in China
Whitetail Doe: Whitetail deer are what's known as a generalist, which means they can adapt to a wide range of habitats. They can be found all throughout Canada and the continental United States, and their populations even stretch all throughout Central America and into the northern part of South America.
History: Although whitetail deer can be found in plentiful numbers all throughout their natural habitats, it was only a little less than 100 years ago that they were on the verge of becoming endangered. Fortunately, their numbers have increased by nearly 1000% in the last century. In fact, whitetail deer are so well populated that they're seen as pests in urban and agricultural areas!
Scientific Name: Odocoileus virginianus
Elk Bull: One of the largest species within the Cervidae family as well as one of the largest land mammals in North America, elk are endemic to forest habitats in North America and Eastern Asia. However, they adapt remarkably well and have successfully been introduced into other countries. History: Although elks primarily live in forest regions throughout Asia and North America, their ability to adapt to different areas has allowed them to also inhabit semi-desert and mountainous regions. It's believed that in North America alone there are over 2 million elk, classifying them as an animal of least concern. Scientific Name: Cervus canadensis Characteristics: As is the case with many members of the deer family, male elks have large, sprawling antlers while females do not. Learn more about these amazing animals with our true-to-life and realistic elk bull toy figurine! Size: Standing 4.75 inches tall and 4.5 inches long
Characteristics: Depicted by this figurine, when alarmed whitetail deer will actually raise their tail and show off the bright white fur to warn other deer in the area of possible danger. Like all Safari figurines, this whitetail doe toy model was painted and sculpted.


Shipping & Returns

We offer free shipping and free returns on orders over $125. 

Shipping for orders under $125 are calculated based on weight. We accept returns of unopened/unused merchandise. Return must be carefully repackaged (as damage on return is the responsibility of the customer) and postmarked within 7 days of receipt of your order. 

All sales are final on in store purchases. 
Share
View full details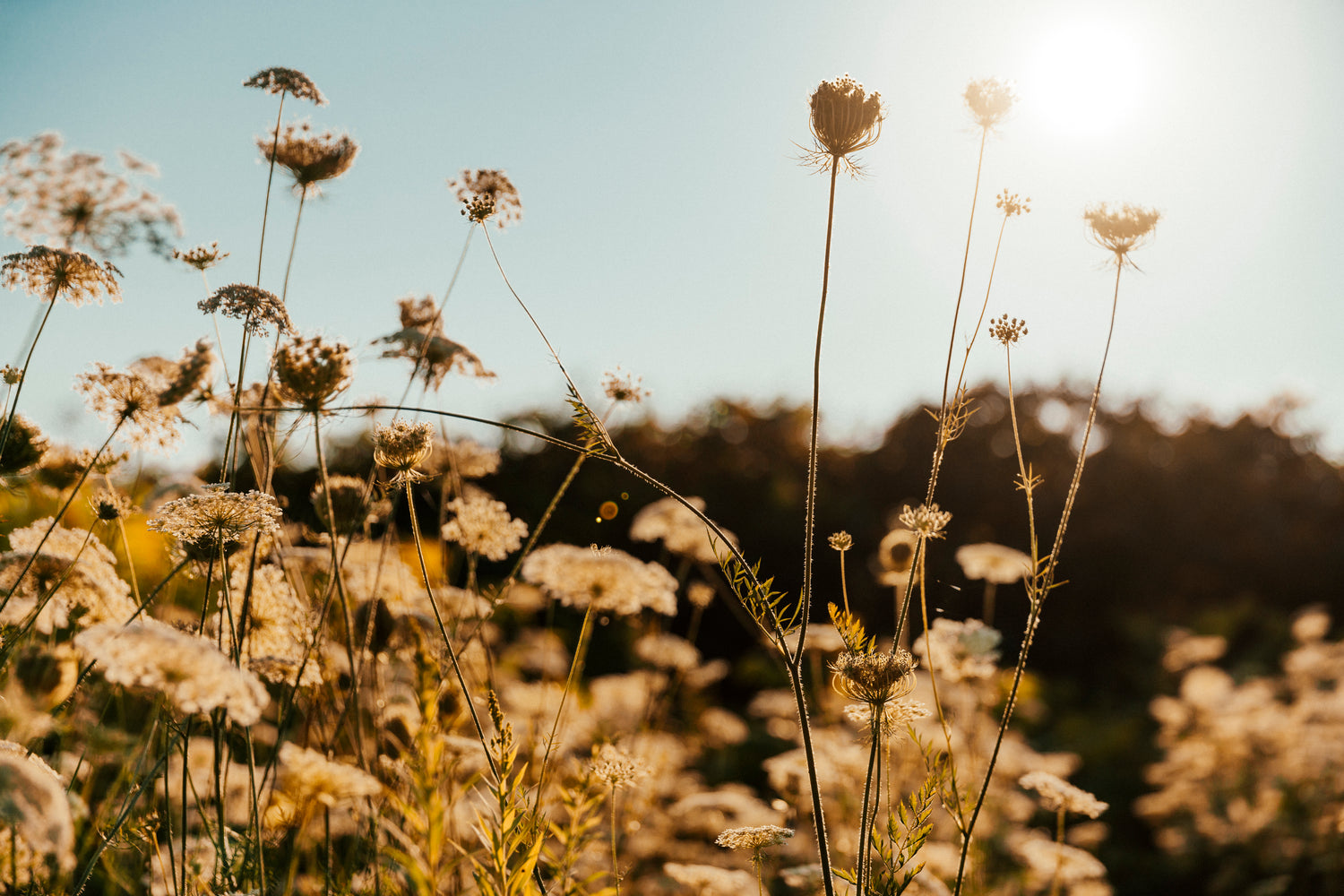 Create.Connect.Community.
In an age of social media we wanted to create a space where connection and community is fostered through the magic of making. We hope you will come create with us.
Free Shipping

enjoy free shipping on order $125+

Hassle-Free Exchanges

shop with confidence, knowing that our return process is quick and simple. We include a pre-paid return label in every order over $125. Return must be postmarked within 7 days of receipt. All sales final when shopping in store.